SaveSave
New Pride Flag is a bold and radical Pride symbol re-centering and acknowledging the LGBTQIA's founders, Black and Native trans people, It is also a CALL-to-ACTION to center the movement's most marginalized by raising voices, creating resources, and advocating for the rights, protection, and safety of Trans and Queer Black, Brown, and Indigenous People of MaGe (marginalized genders).
PRIDE 2022 IS HERE!
How to get a fabric flag?
Download the file, find an online printer, and order a custom 3 x 5 foot flag! It's cost effective and anti-capitalism.
For commercial uses, please read the user agreement and review the use guide: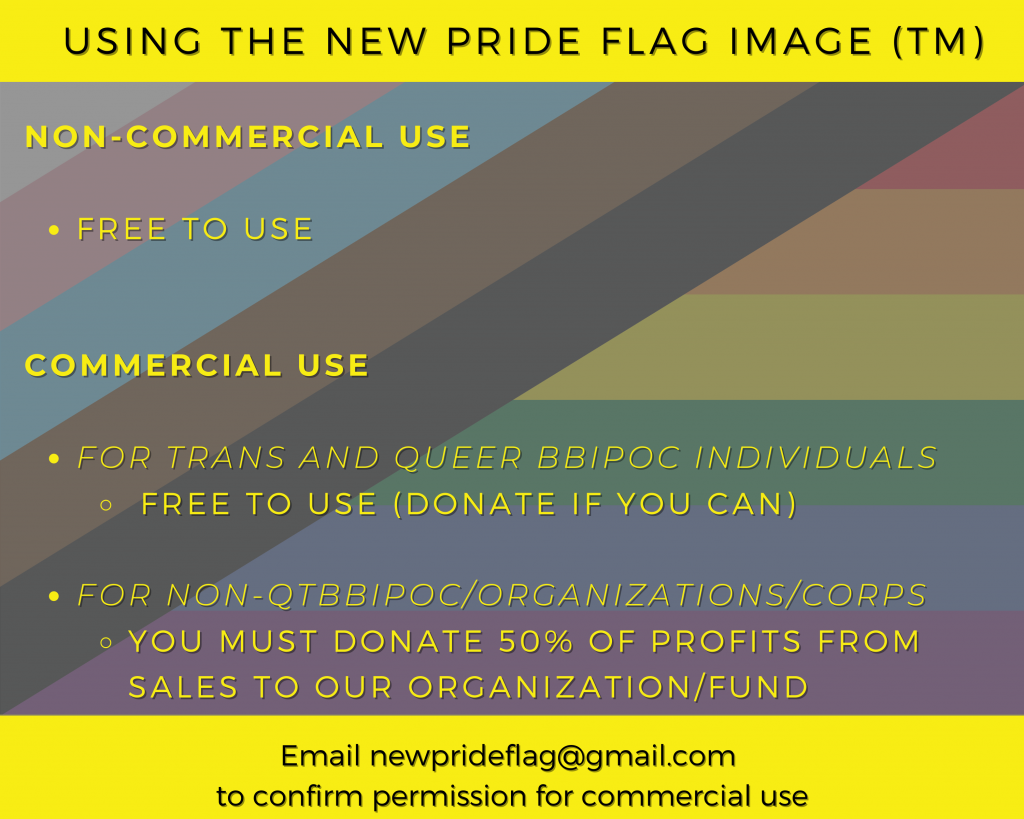 Copyright 2018-Present Julia Feliz/New Pride Flag
Powered by SanctuaryPublishers.com